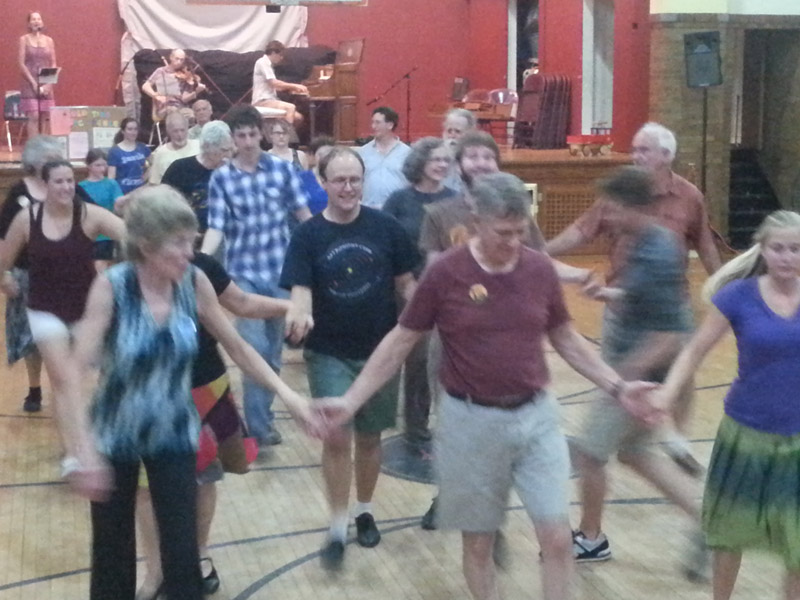 Please see our home page for the latest information.
In non-pandemic times, weekly Wednesday dances start with a free newcomer  at 7:30 pm. Dancing starts promptly at 8:00 pm and the last waltz is at 10:15 or so. Most of the year, our regular dances are at Harmony School. Admission is $4 for members and $5 for non-members, unless otherwise noted. Memberships are $12/year. Discount for  students. Volunteers are always welcome! Sign up with a dance coordinator for set-up or clean-up and admission is FREE! Many of us go out for drinks and munchies after each Wednesday night dance.
BOTMDG childcare responsibilities at Harmony School: You are most welcome to bring your children with you to BOTMDG dances. However, please remember that you are responsible for them while they're at the dance. We are obligated to Harmony School not to allow your children to roam the hallways and stairwells unchaperoned nor left unattended. Childcare at Harmony School can be arranged via Harmony School if requested well in advance.